I'd like to humbly present Flask Editable Site, a template for building a small marketing web site in Flask where all content is live editable. Here's a demo of the app in action.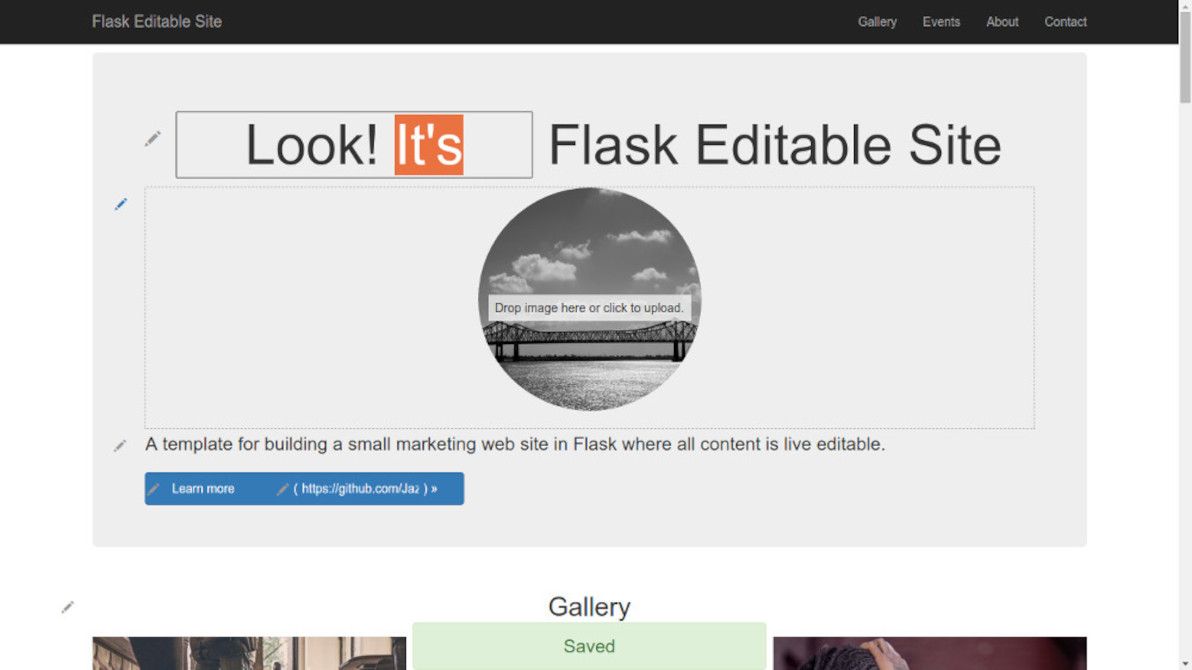 The aim of this app is to demonstrate that, with the help of modern JS libraries, and with some well-thought-out server-side snippets, it's now perfectly possible to "bake in" live in-place editing for virtually every content element in a typical brochureware site.
This app is not a CMS. On the contrary, think of it as a proof-of-concept alternative to a CMS. An alternative where there's no "admin area", there's no "editing mode", and there's no "preview button". There's only direct manipulation.
"Template" means that this is a sample app. It comes with a bunch of models that work out-of-the-box (e.g. text content block, image content block, gallery item, event). However, these are just a starting point: you can and should define your own models when building a real site. Same with the front-end templates: the home page layout and the CSS styles are just examples.