All-natural web development, poignant wit, and hippie ramblings since 2004.
I built a simulator showing how instant-runoff voting (called preferential voting in Australia) works step-by-step. Try it now.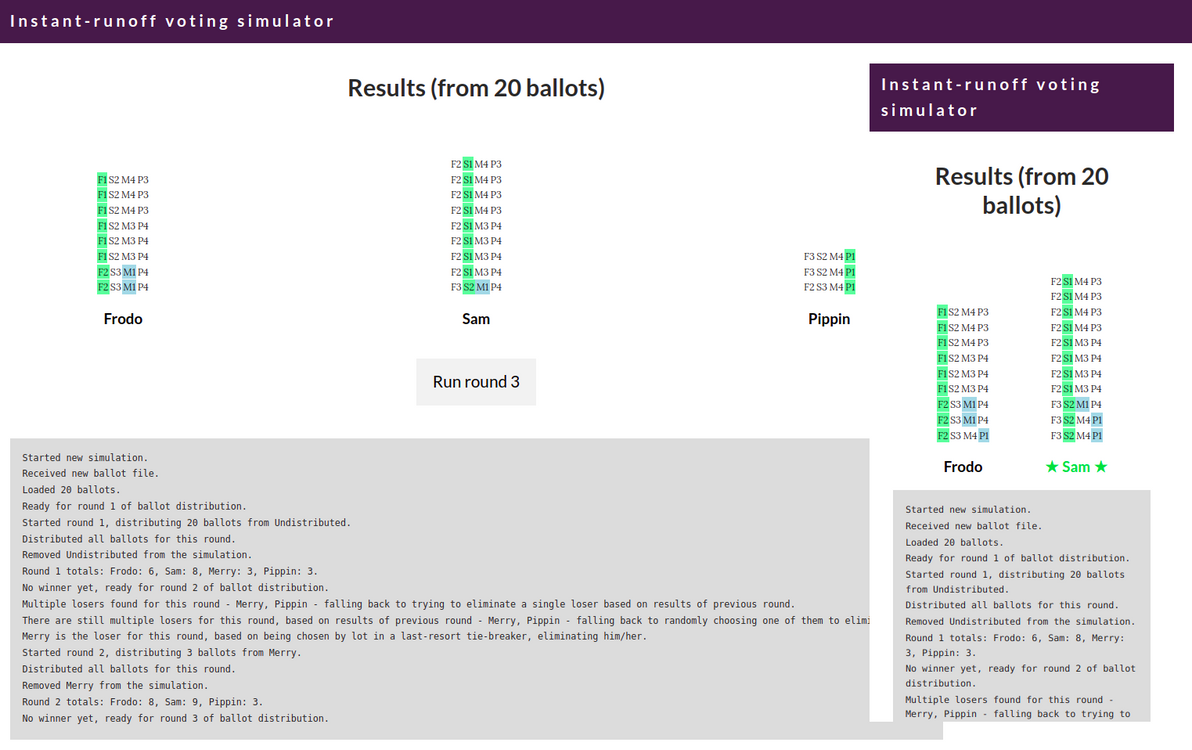 I hope that, by being an interactive, animated, round-by-round visualisation of the ballot distribution process, this simulation gives you a deeper understanding of how instant-runoff voting works.