Running more-or-less alongside the most remote section of the New England Highway, through the Northern Tablelands region of NSW, can be found the remnants of a once-proud train line. The Great Northern Railway, as it was known in its heyday, provided the only railway service linking Sydney and Brisbane, between 1889 and 1930. Regular passenger services continued until 1972, and the line has been completely closed since 1988.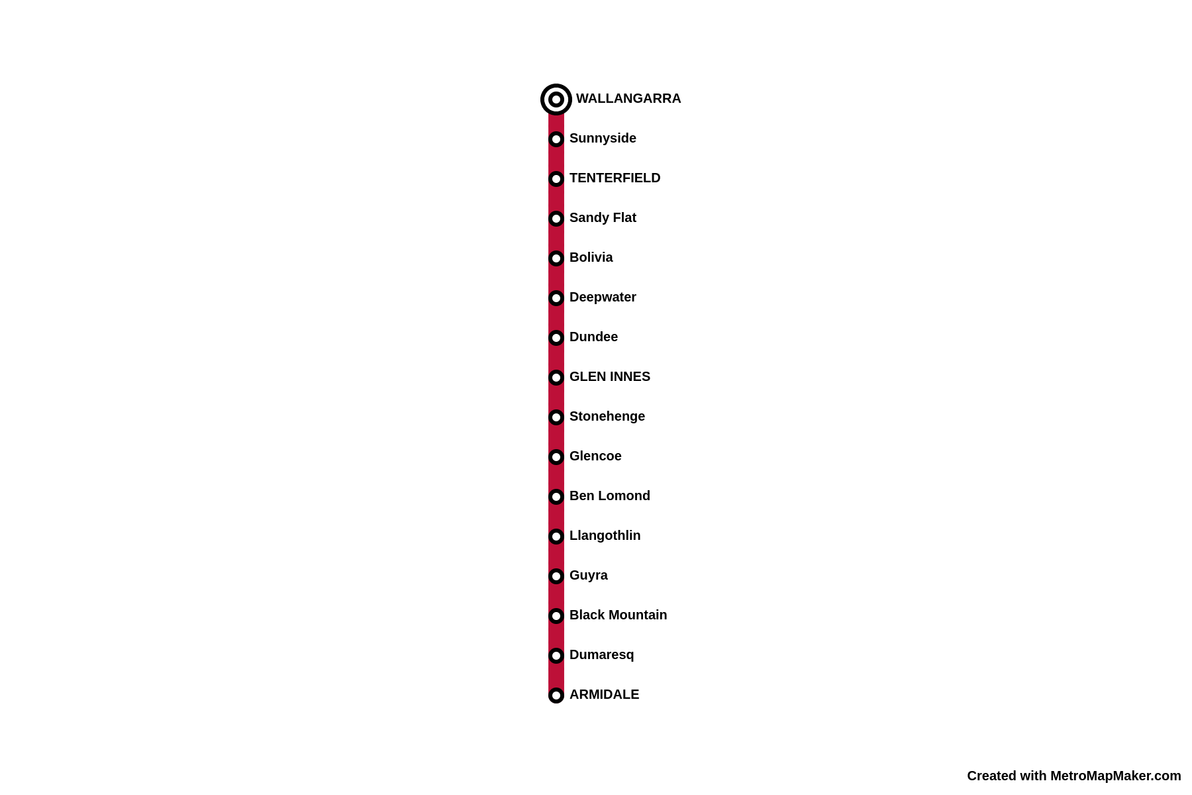 Although I once drove through most of the Northern Tablelands, I wasn't aware of this railway, nor of its sad recent history, at the time. I just stumbled across it a few days ago, browsing maps online. I decided to pen this here wee thought, mainly because I was surprised at how scant information there is about the old line and its stations.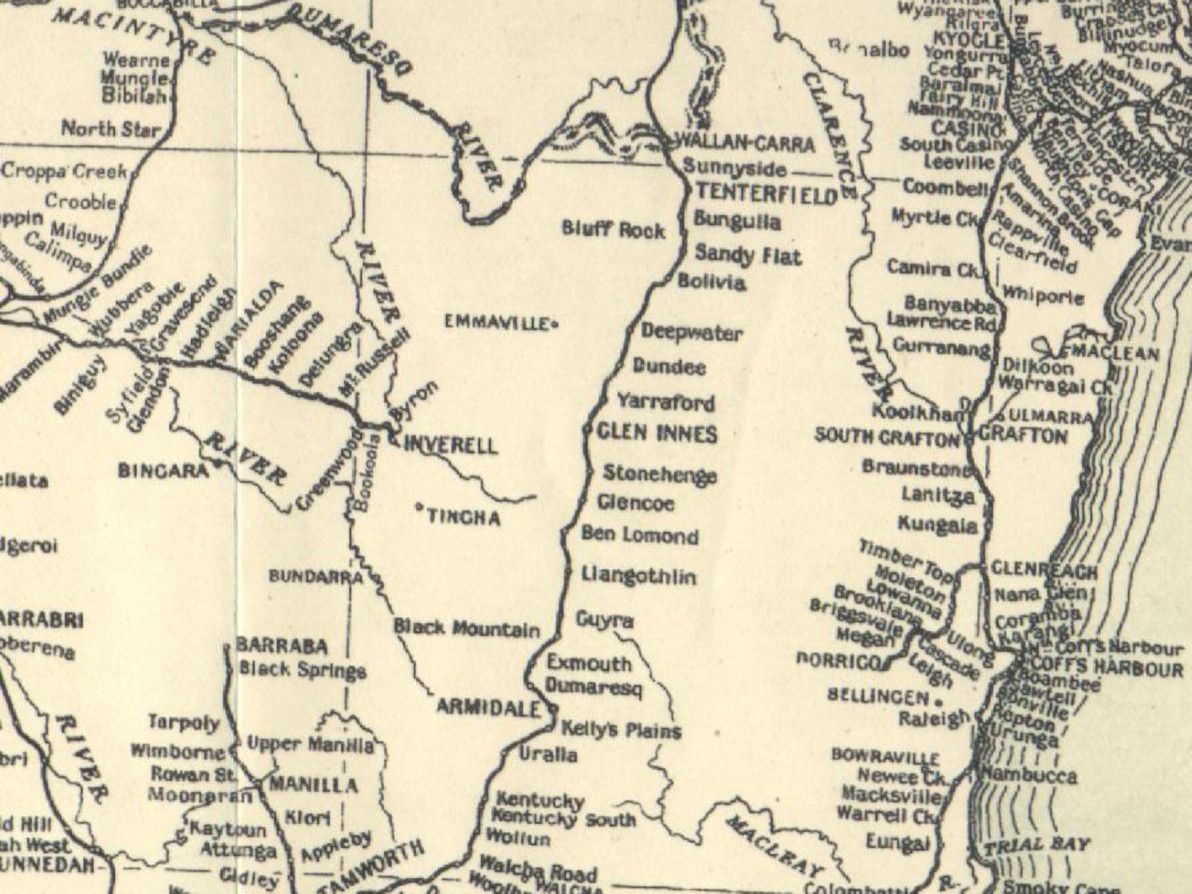 You may notice that some of the stops shown in the 1933 map, are missing from my metro map style illustration. I have omitted all of the stops that are listed as something other than "station" in this long list of facilities on the Main North Line. As far as I can tell, all of the stops listed as "unknown" or "loop", were at best very frugal platform sidings that barely qualified as stations, and their locations were never really populated towns (even going by the generous Aussie bush definition of "populated town", that is, "two people, three pubs").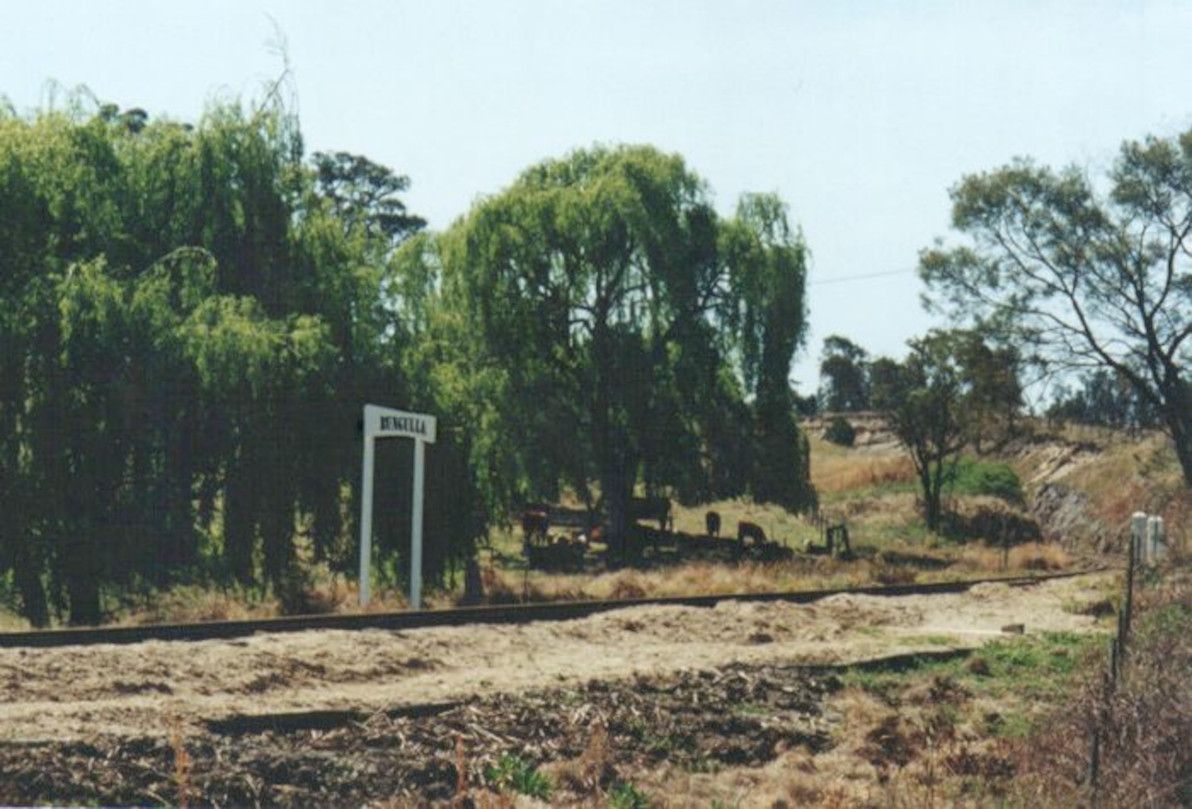 Although some people haven't forgotten about it – particularly many of the locals – the railway is clearly disappearing from the collective consciousness, just as it's slowly but surely eroding and rotting away out there in the New England countryside.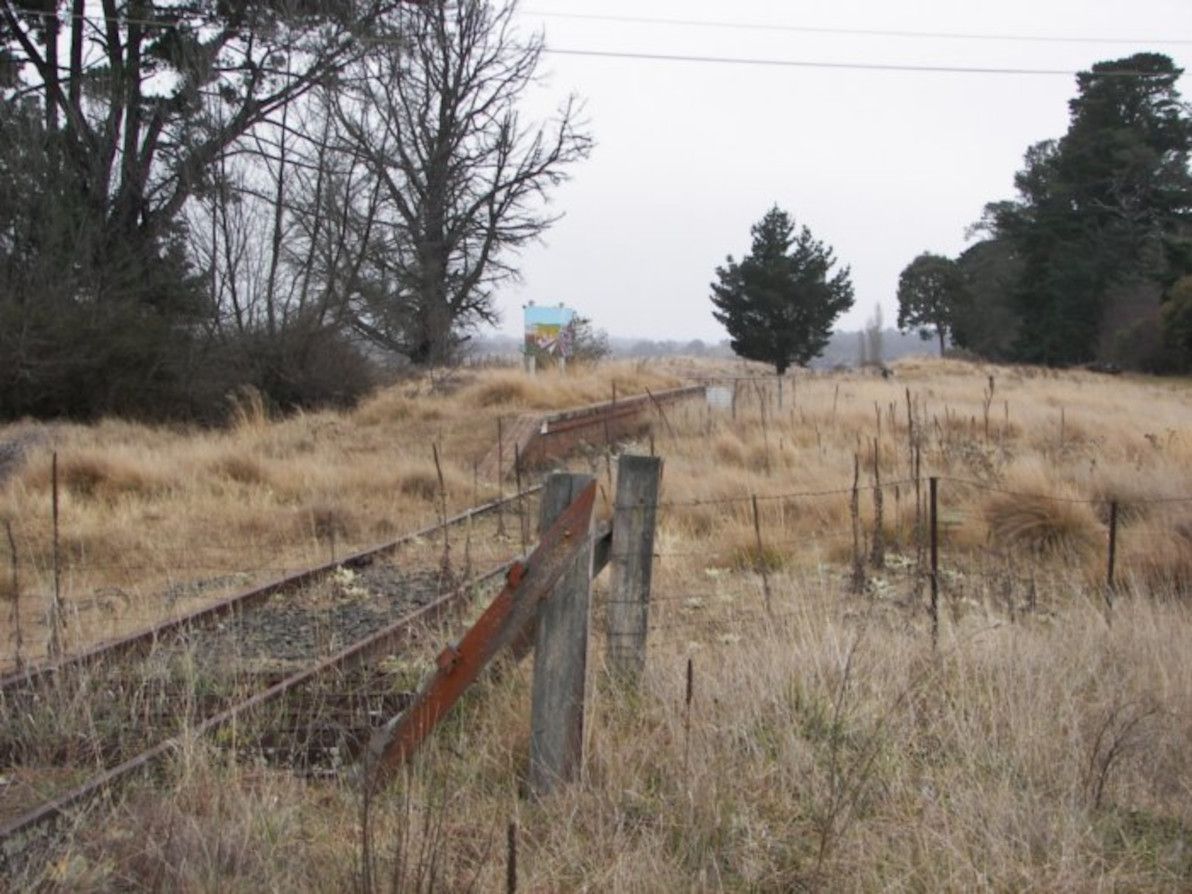 Some of the stations along the old line were (apparently) once decent-sized towns, but it's not just the railway that's now long gone, it's the towns too! For example, Bolivia (the place that first caught my eye on the map, and that got me started researching all this – who would have imagined that there's a Bolivia in NSW?!), which legend has it was a bustling place at the turn of the 20th century, is nothing but a handful of derelict buildings now.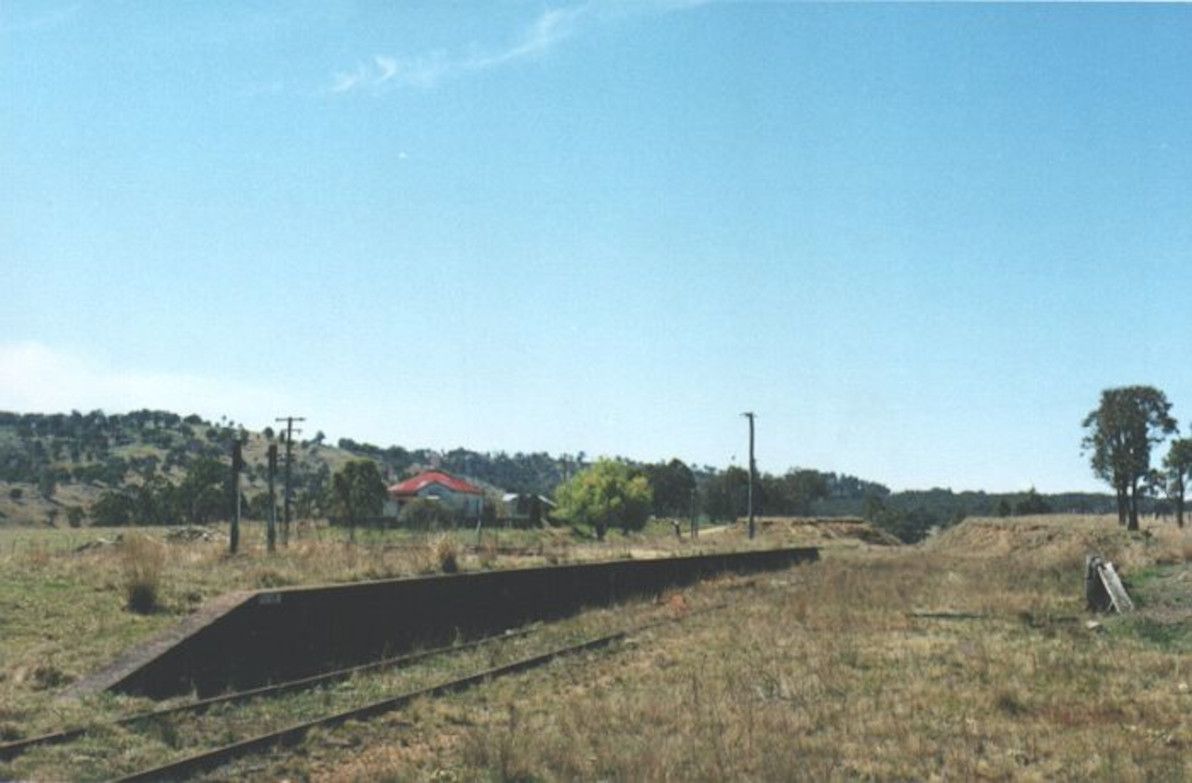 Other stations – and other towns, for that matter – along the old railway, appear to be faring better. In particular, Black Mountain station is being most admirably maintained by a local group, and Black Mountain village is also alive and well.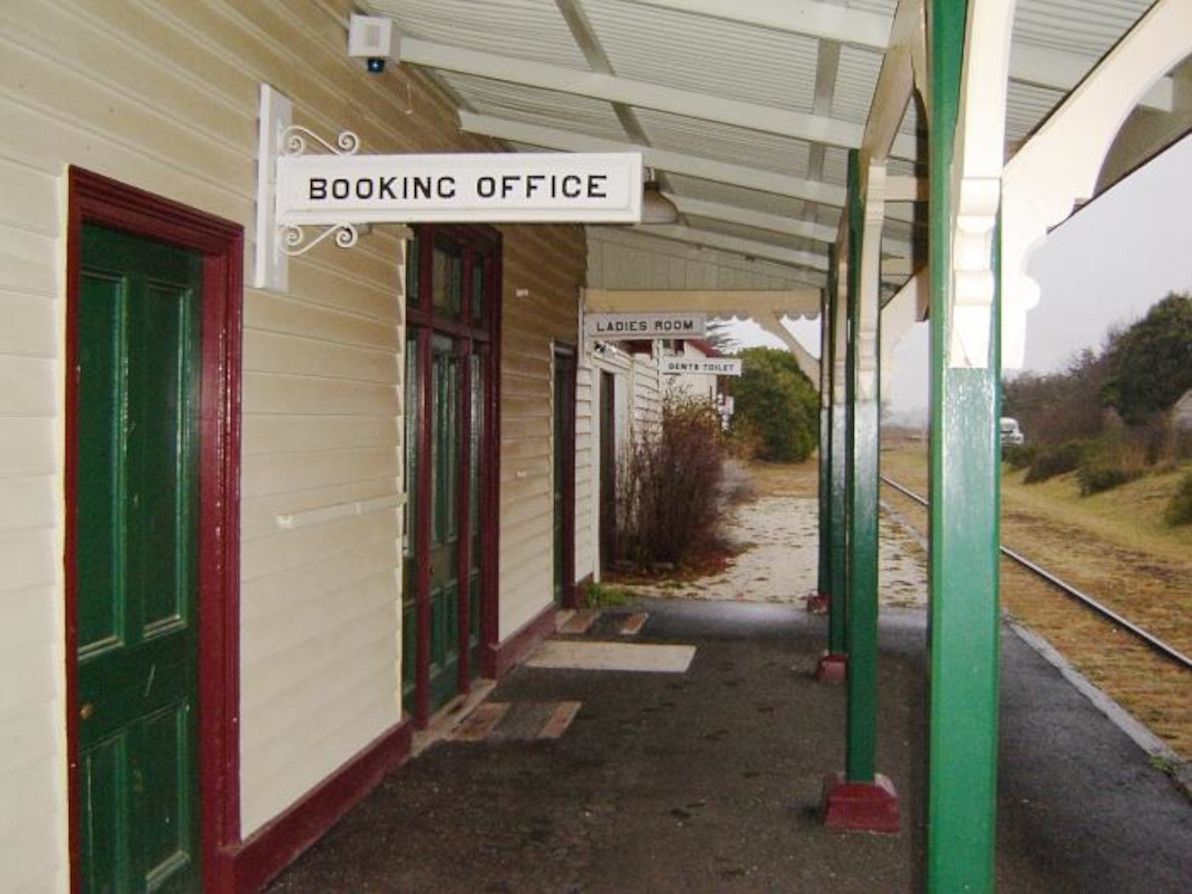 These days, on the NSW side, the Main North Line remains open up to Armidale, and a passenger train service continues to operate daily between Sydney and Armidale. On the Queensland side, the Southern line between Toowoomba and Wallangarra is officially still open to this day, and is maintained by Queensland Rail, however my understanding is that there's only a train actually on the tracks, all the way down to Wallangarra, once in a blue moon. On the Main line, a passenger service currently operates twice a week between Brisbane and Toowoomba (it's the Westlander service, which continues from Toowoomba all the way to Charleville).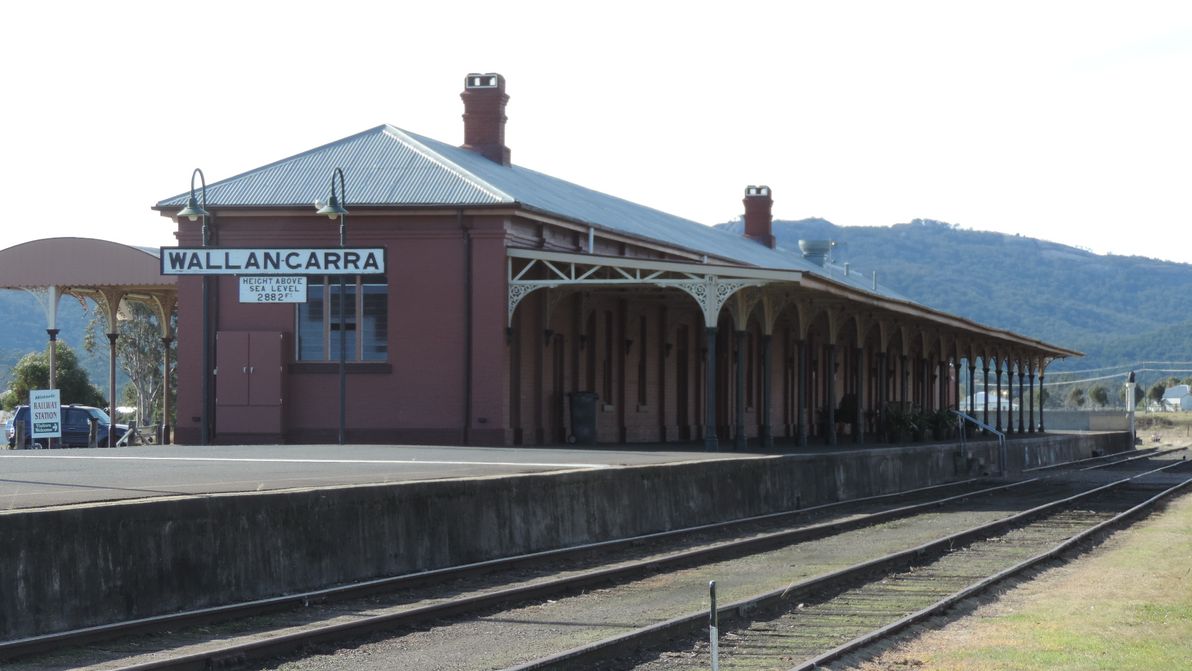 The chances of the Armidale to Wallangarra railway ever re-opening are – to use the historically appropriate Aussie vernacular – Buckley's and none. The main idea that the local councils have been bandying about for the past few years, has been to convert the abandoned line into a rail trail for cycling. It looks like that plan is on the verge of going ahead, even though a number of local citizens are vehemently opposed to it. Personally, I don't think a rail trail is such a bad idea: the route will at least get more use, and will receive more maintenance, than it has for the past several decades; and it would bring a welcome trickle of tourists and adventurers to the region.
The Armidale to Wallangarra railway isn't completely lost nor forgotten. But it's a woeful echo of its long-gone glory days (it isn't even properly marked on Google Maps – although it's pretty well-marked on OpenStreetMap, and it's still quite visible on Google Maps satellite imagery). And, regretfully, it's one of countless many derelict train lines scattered across NSW: others include the Bombala line (which I've seen numerous times, running adjacent to the Monaro Highway, while driving down to Cooma from Sydney), the Nyngan to Bourke line, and the Murwillumbah line.
May this article, if nothing else, at least help to document what exactly the stations were on the old line, and how they're looking in this day and age. And, whether it's a rail trail or just an old relic by the time I get around to it, I'll have to head up there and see the old line for myself. I don't know exactly what future lies ahead for the Armidale to Wallangarra railway, but I sincerely hope that, both literally and figuratively, it doesn't simply fade into oblivion.