A few weeks ago (on Sat 18th Oct 2008), we (a.k.a. the Sydney Drupal Users' Group) held the first ever DrupalCamp Australia. Sorry for the late blog post — but hey, better late than never. This was Sydney's second full-day Drupal event, and as with the first one (back in May), it was held at the University of Sydney (many thanks to Jim Woulfe from the Faculty of Pharmacy, for providing the venue). This was Sydney's biggest Drupal event to date: we had an incredible turnout of 50 people (that's right — we were booked out), and for part of the day we had two presentation tracks running in adjacent rooms.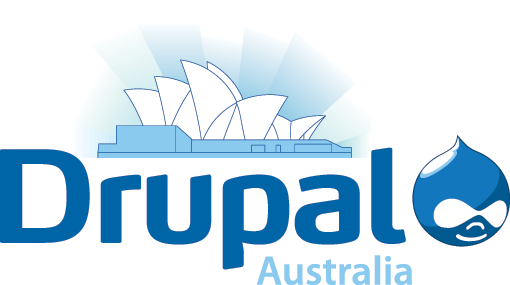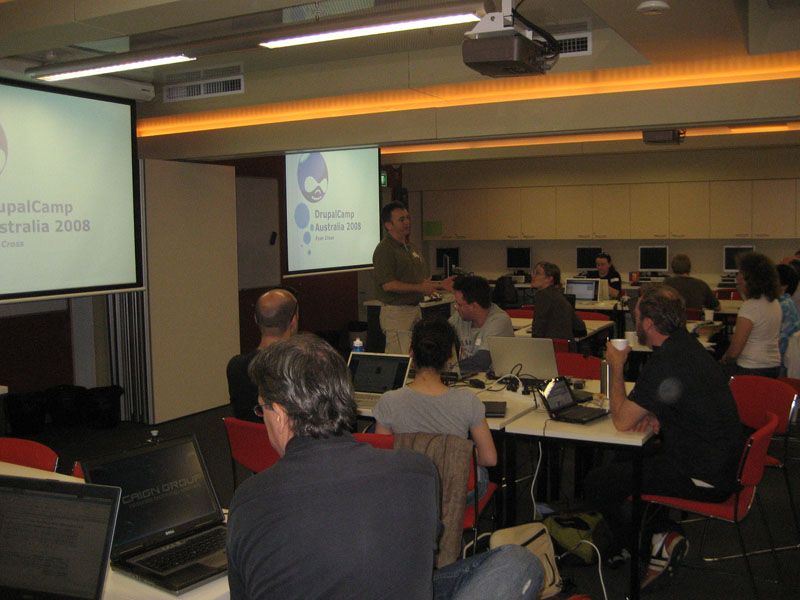 Congratulations to everyone who presented: the overall quality of the presentations was excellent. I'm afraid I didn't see all of the talks, but I'd like to thank the people whose talks I can remember, including: Peter Moulding on the Domain Access module and on multi-site setups; Justin Freeman (from Agileware) on various modules, including Export to OpenOffice (not yet released); Jeff Hanbury (from Marmaladesoul) on Panels and theming; Justin Randell on what's new in Drupal 7; myself on "patch politics" and CVS; Gordon Heydon on Git and on E-Commerce; Erle Pereira on Drupal basics; and Simon Roberts on unit testing. Apologies for anyone I've missed (please buzz me and I'll add you).
Thanks to the organisations that sponsored this event (yes, we now have sponsors!) — they're listed on the event page. Mountains of thanks to Ryan Cross for organising the whole thing, and for being the rock of the group for the past year or so. Ryan also designed the funky logo for this event, which in my opinion is a very spiffy-looking logo indeed. And finally, thanks to everyone who attended (especially the usual suspects from Melbourne, Canberra, Brisbane, and even New Zealand): you made the day what it was. Viva Drupal Sydney!